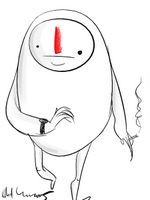 I like to post thumbnails rather than the full sized image.
I have this extremely self absorbed notion that each and every visitor will click on each image to see the enlarged glorious version in all it's detail.
I am quite sure I'm the only one who does.
What vanity...