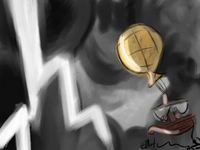 My favorite film maker by a long way is a feller called Terry Gilliam.
I'm not going to waffle on endlessly about him - if you follow the link you'll find his bio.
It's a pretty good fan site.
The picture I've included today is from one of Terrys most wonderful films, The Adventures of Baron Munchausen.
In this particular scene, The Baron and Polly have made a hot ait balloon out of hundreds of pairs of ladies knickers so they can escape from the attacking Turks.
The film was plauged with absolutely awful production problems, common in Terry's career.
One of his recent projects, The Man Who Killed Don Quixote was canned after only a week of filming - documented in the film Lost in La Mancha, a depressing but very good film.
I'm posting about Terry today because I'm re-reading a book called Losing the Light, about the ghastly production Baron Munchausen was.
It's a good read in general, but for anyone interested in film and film production it's a must.
A must I say!