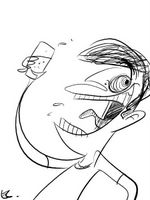 I have just come across the work of the hugely talented Enrique Fernandez.
His work is wonderful and encourage you all to go back through his archives.
I'm especially taken by his Wizard of Oz images.
I found his blog via the blog of Uli Meyer - a link to his blog can be found in the links section.