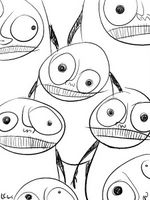 What the fuck is it with spam posts?
What the fuck is with that?
Do people have nothing better to do with their time?
Fuck off.

Further to that, according to sitemetre, someone in Armadale, a suburb in my home state of Melbourne seems to spend an huge amount of time cruising my blog.
I thank you, complete stranger and hope you are enjoying yourself.

Also, Beth S is best.
If there was such a thing as the Beth song, we should all sing it now.